Matthew Matasar, MD
Lymphoma and Adult BMT Services
Director, Lymphoma Survivorship Clinic
Sloan Kettering Cancer Center
New York, New York

Dr. Matthew Matasar, a board-certified medical oncologist/hematologist, received his medical degree from Harvard University. His internal medicine training was completed at Columbia Presbyterian, where he earned a master's in biostatistics, and served as chief resident. His fellowship training was in medical oncology at Memorial Sloan Kettering Cancer Center, where he subsequently joined faculty on the Lymphoma and Adult BMT Services. Dr. Matasar is also the Director of the Lymphoma Survivorship Clinic, where he focuses on the management of long-term survivors of Hodgkin and non-Hodgkin lymphoma. As a member of the lymphoma and BMT services, his research is aimed to explore the management of aggressive lymphomas, focusing on improving outcomes in relapsed but curable patients using novel therapy and stem cell transplantation techniques. His primary research interest is in developing a research program to better understand the optimal care of lymphoma survivors, focusing on reducing the risk and improving the management of late effects of chemotherapy and radiation therapy.
Last modified: December 9, 2018
Authored Items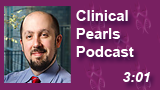 What are the pros and cons of radiation therapy?
What defines high-quality survivorship care for patients treated for classical Hodgkin lymphoma?